Doctors & Staff
Dr. Lisa R. Calhoun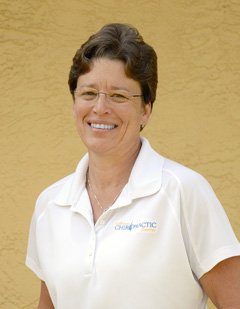 Dr. Lisa R. Calhoun attended Missouri State University and earned a degree of B.S. in Education, 1986. Dr. Calhoun then earned a Doctorate degree in Chiropractic from Logan College of Chiropractic, 1991. She completed Acupuncture post-graduate certification in 1993.
In 2000, Dr. Calhoun was a member of the China Acupuncture Symposium Delegation from the USA and attended training at Guangzhou Training Centre of Traditional Chinese Medicine Guangzhou University, China. She recently completed advanced training in Auriculotherapy.
At Calhoun Chiropractic Center it has always been a priority to evaluate the patients' typical daily activities and work situations to determine if they may contribute to the patients' condition, whether through poor body mechanics, repetitive motion, underlying spinal conditions, or injury. Dr. Calhoun utilizes a multidisciplinary approach that includes working with doctors specializing in multiple areas, so that all patients receive the best possible care.
Dr. Anaya Palay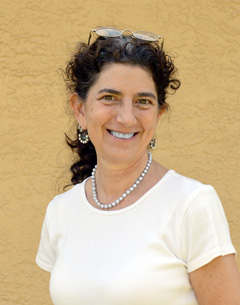 Dr. Anaya Palay received her masters degree in acupuncture and Oriental medicine at the Midwest College of Oriental Medicine in Chicago, IL, and then attended the Oregon College of Oriental Medicine in Portland, OR, where she received her doctorate. She has studied multiple styles of acupuncture and Chinese Herbology.
Dr. Palay believes firmly in integrating western and eastern medicine. "Many common discomforts of 21st century life can be helped with Chinese medicine alone. But Western and Eastern medicine both have so much to offer. With more serious disease I am happy to work with a patient's western physician and discuss how Chinese medicine can work with and augment western treatment."
A resident of Panama City Beach since 2014, Dr. Palay loves her beach lifestyle, and is an animal lover and gardening enthusiast.
 Laura Curry, Massage Therapist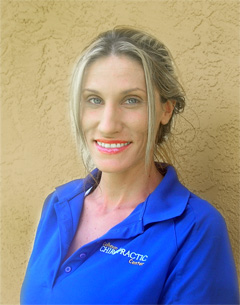 Laura studied massage at Haney technical center and has been a licensed Massage Therapist since 2007.  In 2018 she received her nursing degree from Gulf Coast State College to expand her interest in healing and caring for others.  She is a resident of Chipley where she lives with her two beautiful daughters and an assortment of horses, dogs, cats and rabbits.
Office Staff